REVIEW: Kaichou wa maid sama (manga/anime)
23:30
assalamualaikum ppl! i am back.
Because today i feeling sooo extra plus rajin maka terjadi-lah review ini.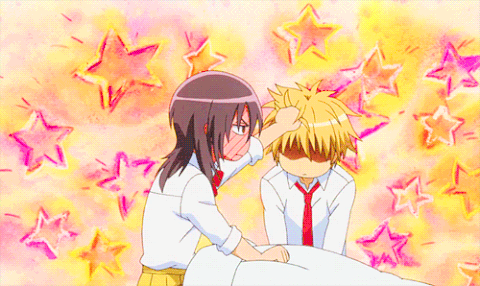 name: Kaichou wa maid sama
chapters/episodes: 85.2 chps/ 26 ep+ova
author: fujiwara hiro
gendres: school life, adult, romcom
summary:
Once an all-boys school, a famous school full of pupils that are dangerous, Seika High, has lately become a coed college. Yet, using the inhabitants that is female still staying a minority even following the change within the recent years, permit a chance for girls to feel safer in the challenging surroundings and Misaki Ayuzawa takes it into her very own hands to reform the school. The instructors are on her side. Studying training and becoming the first female student council president of the school, Misaki has developed a reputation, among the male pupils body as an uptight lad-hating devil authoritarian and as a shining hope for fellow female pupils and the instructors. Yet, in spite of her challenging-as-nails look, she covertly works part time in a maid cafe so that you can support her household.





Sadly, Takumi Usui, a favorite lad at Seika High soon discovers the secret of Misaki. Rather than exposing it to the institution, though, Usui even becomes a routine in the cafe, substantially to the chagrin of Misaki and retains it for himself. Known for having declined several confession of his female friends and for being a prodigy in just about all from academics to sports, Usui takes a liking to Misaki due to her standing out from other women that are brought to him because of his appearances. Misaki falls in-love with Usui, who reciprocates after heading going right through numerous difficult positions, including being faced by way of a lost childhood friend of hers, as well as the two soon become a couple

.--manganel.com
review:
both anime and the manga series pakai plot story yang sama tapi yg animated version tak habis macam sekerat je memang takat cerita pasal Misaki sorang je but the manga series ARE WAY BETTER. TRUST ME GURL. Dia cerita siapa sebernanya manusia yang bernama Usui Takumi ni sampai ke penghujung Usui ni gi unpredictable.
aku suka cara author ni cerita every small details on their characters even characters tu muncul kejap je. kiranya siapa je ada dalam manga ni akan ade side story dia sendiri. cara perkembangan watak dia dari budak sekolah sampai dah dewasa taklah secara mengejut. kira memang natural habis lah. aku selute betul orang boleh buat plot story panjang menjela tapi tak nampak rush.
plot story for manga: 9.5/10 *aku rasa boleh di-improve lagi but still nice.
drawing: 100000/10 *TAHU TAK BERTAPA HANSEM GILA MAMAT USUI TAKUMI NI SAMPAI AKU SENGEH MACAM ORANG GILA BILA TENGOK DIA*
--SPOILER ALERT--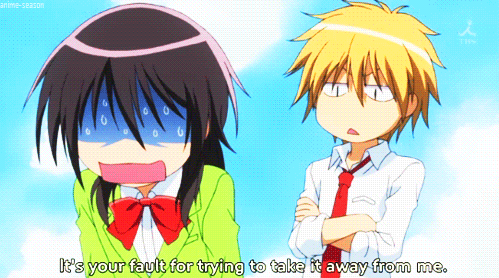 KILLER PART!!
so kalau nak sneak peak boleh terus tengok animated version kat kissanime ataupun terus check out the manga version yang cerita terus complete.
P/S: AND HERE IS THE MANGA SNEAK PEAK SIKIIIIIT JE
sekiam sahaja fangirl saya disini. saya ingin sambung menangis sebab baru je habis baca manga dia :')